Champaign Auto Transport Services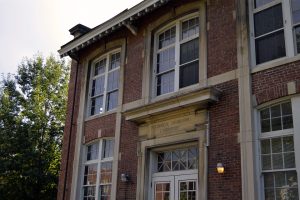 Champaign is a city located in the Champaign County seat, in the state of Illinois. It has an ideal position being almost equidistant from Chicago, St. Louis, and Indianapolis, in three different states. The city has a sister city, Urbana, and together they conform to the Champaign-Urbana metropolitan area.
The climate in Champaign is humid continental, just like in most of the Midwest. Summers and hot while winters tend to be cold and with moderate snowfalls. It usually rains all throughout the year.
Champaign is mostly known for its college campus, the University of Illinois at Urbana-Champaign. This campus has a very relevant Research Park. And the city is also home to Parkland College. Even the US Army Corps of Engineers keeps its Construction Engineering Research Laboratory in Champaign.
Partially thanks to the multiple universities and to the many well-known tech startups, Champaign has been named one of the instrumental cities of the Silicon Prairie. IBM, State Farm, Abbott, Caterpillar, and several other Fortune 500 companies have also made it their home.
Tourists and locals can also find their good share of cultural landmarks in Champaign. The Downtown neighborhood is filled with cozy alleyways. Meanwhile, the Champaign City Building has become one of the most recognized icons in the city. The historic Virginia Theatre and the Art Theatre Co-op are also great places to enjoy some cultural activities all year-round. Champing has more than 60 parks and trails and it also offers several museums like the Krannert Art Museum or the Orpheum Children's Science Museum.
In general, the city is a very nice city to be a student or start your company. Many people also chose to visit it for its geographic and cultural interests.
Car Transport Chicago Champaign Auto Transport
If you need to move your vehicle to or from Champaign, Car Transport Chicago is the company you can trust to do it.
We offer a wide variety of services for any kind of vehicle. Whether it is a car, a boat, a truck or any other vehicle, we can take care of it. Besides, we always offer Open or Enclosed Auto Transport for all of your shipping.
Our transport is always done door-to-door and we have many special services to make your life easier. Are you moving to college? Or maybe you just bought a car from an auction? We are here for you!
If you need Expedited Car Shipping to get your auto to its new destination faster, we can also provide it. What's more! We can also take care of multiple shippings at the same time. And, don't forget we also offer Commercial Shipping Services, like for a Corporate Relocation, for example.
Contact us today with all your questions about our Auto Transport services and we'll be happy to help you. We are looking forward to shipping for you!