Rockford Auto Transport Services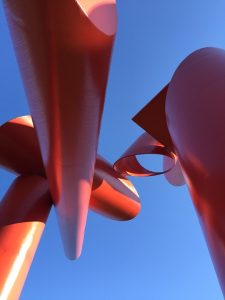 Rockford is located in Winnebago County, in the northern part of the state of Illinois. The city sits on the shores of Rock River, which is a Mississippi River tributary. Rockford is the third-largest city in the state. It has a population of more than 150,000 inhabitants.
The climate in Rockford has four differentiated seasons. Summers tend to be hot, while during winter months temperatures drop considerably due to the cold air coming from Canada. The area is prone to thunderstorms in spring. During winter it is common to experience snowstorms and blizzards.
Rockford is known as the "Forest City" and it counts with numerous parks. For example, Rock Cut State Park is very close, and you can enjoy outdoor activities there. You can also find the Anderson Japanese Gardens or the Klehm Arboretum and Botanic Garden.
Rockford also offers a wide variety of cultural attractions, such as the beautiful Lake-Peterson House or the Coronado Theatre, which has hosted performers like the Marx Brothers, Frank Sinatra, and Bob Dylan.
Rockford is a very pleasant and nice city to spend some time discovering its history or, maybe, even settle down.
Car Transport Chicago Rockford Auto Transport
If you need to ship your vehicle to or from Rockford, Car Transport Chicago has you covered.
You don't have to worry; we can ship any vehicle for you with our high-quality Auto Shipping services. We are a reliable carrier with more than 12 years of expertise. And, even though not all car shipping companies might provide the exact service you need, CTC offers a wide range of services for your convenience.
We have the necessary knowledge and licenses to transport all sorts of vehicles, from cars to boats, trucks, buses and many more. It doesn't matter if you are an individual or a big company looking for corporate shipping services. We got it all covered! We can ship to anywhere in the US!
Besides, we always offer both Open and Enclosed Auto Shipping, so you can choose what is most convenient for you. And did we mention our services are always door-to-door? What's more! We can also provide Expedited Shipping if you need your vehicle at its new destination as soon as possible.
Contact us today to learn more about our Rockford Auto Transport services or to start your shipping process. At Car Transport Chicago, we are looking forward to shipping for you!