Schaumburg Auto Transport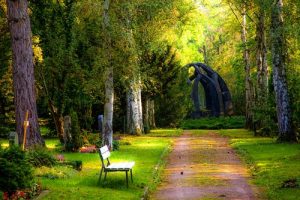 Schaumburg is a small village in Cook County and DuPage County. Additionally, it is a suburb northwest of Chicago and part of the Golden Corridor. Although its history spans back to the early 1800s, the village wasn't incorporated until 1956, As of the 2010 census, the village had a total population of 74,227. In 2018, Schaumburg was listed as the Best Place to Live in Illinois by Money magazine, and the 9th-best place to live in the country.
Generally, the summers in Schaumburg are warm and wet, while the winters are extremely cold and windy. However, it is a partly cloudy year-round. It has been said that the best time to take advantage of warm-weather activities in Schaumburg is from mid-June to the middle of September.
While small in size, there's plenty to do in Schaumburg. Spring Valley Nature Center & Heritage Farm provides a fun, and informative way to learn about nature and local history. Families tend to gravitate to The Water Works Indoor Water Park when they're looking for a little fun. The Chicago Athenaeum International Sculpture Park is another popular destination, which boasts 20 acres of green land, with sculptures artfully placed within the park. Additionally, Chicago Improv is the go-to spot when you need a laugh. There is no shortage of comedy here. The Al Larson Prairie Center for the Arts provides entertainment for those seeking a nice concert or performance of some sort to enjoy. Art lovers will take delight in The Trickster Art Gallery, which features contemporary Native arts and multicultural programming. And, for the sports aficionados, head over to the Schaumburg Baseball Stadium for a game and a good hot dog. No matter what you're into, Schaumburg's got it.
Chicago Car Transport Schaumburg Auto Shipping
Moving to or from Schaumburg and need auto shipping services to complete the job? Chicago Car Transport is here to help you!
We are one of the most dependable auto transport companies serving the nation — including Schaumburg. When you work with a reliable carrier like Chicago Car Transport, you can put your worries aside and take care of other aspects of your move, knowing your vehicle is in good hands.
We are always happy to assist our clients with all their car shipping requests. We even give you the option of open car transport or enclosed car shipping. And, if you need your vehicle shipped sooner, we offer expedited pick up as well. Not to mention, all of our services include door-to-door transport.
Furthermore, our drivers have years of experience under their belts. Therefore, they know how to efficiently get the job done, ensuring your vehicle is safe during the process. The entire Chicago Car Transport team is working to make your move as convenient and stress-free as possible. And our live agents are always ready to assist you with all your questions. We strive to make Schaumburg auto shipping a great experience for you!
Give us a call today. We are looking forward to your Schaumburg Auto Transport!