Naperville Auto Transport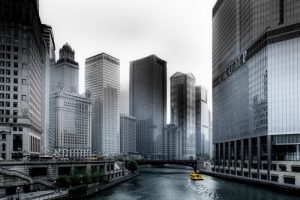 Naperville is located 28 miles west of the bustling city of Chicago. Founded in 1831 by Joseph Naper, it has become the fifth-largest city in the state of Illinois. In fact, according to the most recent census, Naperville boasts a population of 147,682. Not to mention it was rated the richest city in the Midwest, and the 11th in the nation overall. Additionally, the wealthy city was also voted the second-best place to live, according to Money Magazine. And, if safety is a concern, no worries there as Naperville was ranked among the safest cities to live in. Naperville sits within the Illinois Technology and Research Corridor. Therefore, Bell Labs, Western Electric, Amoco, and Edward Hospital are among the employers contributing to the city's economy. On average, it precipitates around 120 days a year. Generally, summers are hot, with about 189 sunny days in Naperville each year. However, winters can become extremely cold.
There are countless attractions throughout the city of Naperville. No wonder it is considered one of the best cities for early retirement. For example, its many parks provide leisure and recreational activities for both residents and visitors. In fact the city boasts 130 parks and four sports complexes, including Centennial Beach, Commissioners Park, Springbrook Prairie, and more. The Naperville Riverwalk, affectionately known as the "Crown Jewel" of Naperville is also a favorite. It features brick paths, fountains, bridges, sculptures, and commemorative memorials. One of the four largest carillons in the world, the Moser Tower and Millennium Carillon resides in the city as well.
Additionally, Naperville is home to the Naperville Independent Film Festival, bringing independent filmmakers to the city each year. Also considered one of the most educated cities in the country, Naperville is home to North Central College, Northern Illinois University, and The College of DuPage just to name a few. The Naperville Public Library is also ranked number one in the nation. The DuPage Children's Museum is another great attraction to delight the little ones.
Essentially, there is something for everyone in Naperville. So, whether you are heading to Naperville to visit or moving there permanently, Chicago Car Transport can help by getting your vehicle there with you!
Naperville Chicago Car Transport
If you plan to travel or move to Naperville, you'll need your vehicle there with you to get from place to place. Chicago Car Transport can help you with our stress-free vehicle shipping services. Not to mention, we can ship almost any vehicle imaginable – trucks, buses, vans, motorcycles, boats, trailers, and more. We have the necessary equipment and licenses to ship these vehicles for you, anywhere to or from Naperville. No need to waste your time, money, and resources driving your vehicle all the way to your new location. Instead, let Chicago Car Transport pick up your vehicle from its current home and drop it off at your new destination.
We strive to give you the best quality services at the most affordable prices. However, our prices do vary depending on the factors of your shipment. For example, details like the distance of the shipment and the type of car you need to be shipped contribute to the overall cost. Whether you choose Open Car Transport or decide to go with the more secure and protected option of Enclosed Car Transport, we include Door-to-Door Shipping in all of our services. Not to mention, if you need your vehicle shipped sooner, we offer Expedited Pick Up. And, if you need to expand your business in another state, we've got you covered with our Corporate Relocation services. No matter what you need, we can get the job done. To learn more about the prices of our auto shipping services, give us a call. Also, you can tell one of our agents if you receive a cheaper quote from a similar company and we will try our best to beat it!
Contact us today for more info about our Naperville Chicago Car Transport services or to start your shipping process.